Christophe Laudamiel and Raymond Matts
explain how to better smell fragrances on skin
Learn how Les Christophs work in a lab and create
a custom scent with all kinds of personalities.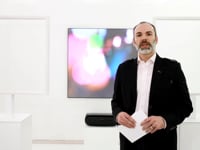 Winner of the Association TRENDS 2013 All-Media Contest,
in the category EDUCATION, at the 35th Salute in Association Excellence,
Washington DC, Feb 2014 among 470 other associations.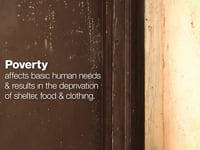 A project supported by DreamAir with creations by Christophe Laudamiel
for Master's thesis of Fine Arts "Perception of Poverty: Promoting Social Responsibility
through Multi-Sensory Integration" by Daniel R. Skrok, Rochester Institute of Technology,
Computer Graphics Design MFA Program, School of Design, College of Imaging Arts & Sciences, 2012,
featuring Air Sculpture® scents Fresh Bread 4, Moldy Bread 13, Laundry Cleaner 1, Past 2,
Blue Sky 101,Urbanracing 3. Click for more information on: 
Talk by Christophe Laudamiel on the Future of Perfume Design
(The 5th Sense in the News) An interesting talk by perfumer Christophe Laudamiel entitled
"Design for the Invisible" about orientations he sees for the future of perfumery defined
very broadly as the art that hasto do with olfaction in general not just fine fragrances
as he is quick to point out. For example, he says he would love "to see a scent curator
be hired by MOMA to curate perfume installations and keep up to date with what is going
on in the world in this field. Watch his lecture given at MOMA in April 2008 as part
of the conference Mind 08, courtesy of Seed Magazine
The Making of a Fragrance. An academic study by Bern University,
Switzerland, funded by the Swiss National Foundation.
What is the language of scent? Master perfumer Christophe Laudamiel
and artist Sean Raspet chat with Anicka Yi about our limited olfactive
vocabulary and how to expand it.